Welcome to Strathdickie Engineering Pty Ltd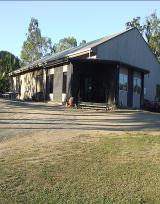 Strathdickie Engineering is an engineering business located centrally between Proserpine and Airlie Beach in Queensland.<!xml:namespace prefix = o ns = "urn:schemas-microsoft-com:office:office" /><!xml:namespace prefix = o />
The business strives to satisfy the requirements of tourism, farming, mining and the building industry.
A family owned and operated business with the intentions of maintaining a high quality of work at a competitive price.
Micheal and Caroline Lee are the owner, operators of Strathdickie Engineering
Call us for a quote today.
Contact Information
Telephone
07 49461205
FAX
07 49461007
Postal address
60 Telford Road Proserpine QLD 4800
Electronic mail
General Information: engineering@stratheng.com